PER THE POSTED ADMINISTRATIVE ORDER 2020-03, THE COURTHOUSE WILL BE CLOSED TO THE PUBLIC UNTIL FURTHER NOTICE EXCEPT TO PERFORM ESSENTIAL COURT PROCEEDINGS AND CRITICAL PROCEEDINGS RELATED TO EMERGENCIES OR PUBLIC HEALTH EMERGENCIES.
IF YOU HAVE A FILING RELATED TO DOMESTIC VIOLENCE, STALKING, SEXUAL VIOLENCE, REPEAT VIOLENCE AND DATING VIOLENCE OR ANY OTHER FILING DEEMED AN EMERGENCY, PLEASE CONTACT ANY OF THE CLERK STAFF LISTED BELOW VIA PHONE OR E-MAIL AND WE WILL BE ABLE TO HELP YOU.
IF YOU FEEL YOU HAVE A MATTER RELATED TO AN ESSENTIAL OR EMERGENCY COURT PROCEEDING PLEASE FEEL FREE TO CONTACT STAFF VIA PHONE OR EMAIL PROVIDED BELOW.
---
Criminal/Criminal Appeals, Small Claims, Dependency and Trials
Rita Knecht – (850) 342-0218 x 233
rknecht@jeffersonclerk.com
---
Traffic
Glorianna Mediate – (850) 342-0218 x 226
gmediate@jeffersonclerk.com

---
Circuit Civil/Civil Appeals and Tax Deeds
Sherry Sears – (850) 342-0218 x 228
ssears@jeffersonclerk.com
---
Family Law (DR cases ie, Divorce, Child Support, Name Change etc)
John Stephens – (850) 342-0218 x 234
jstephens@jeffersonclerk.com

---
Probate, County Court, Recording, Marriage and Injunctions
Crystal Gramling – (850) 342-0218 x 227
cgramling@jeffersonclerk.com
---
Accounting Information
Charles Culp – (850) 342-0218 x 239
cculp@jeffersonclerk.com
Kristyn Newberry – (850) 342-0218 x 224
knewberry@jeffersonclerk.com

---
Chief Deputy Clerk and Human Resources
Tyler McNeill – (850) 342-0218 x 231
 tmcneill@jeffersonclerk.com

---
Clerk of Court
Kirk Reams – (850) 342-0218 x 232
kreams@jeffersonclerk.com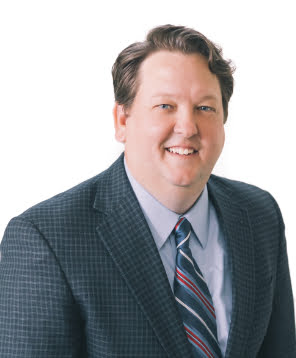 Welcome to the Jefferson County Clerk of Court's Website!
As Clerk of the Courts for Jefferson County, Florida, Kirk Reams is a duly elected Constitutional Officer as mandated by Article V, Section 16 of the Constitution of the State of Florida. The electorate of Jefferson County elects the Clerk to a four-year term.
Pursuant to provisions of the Florida Constitutions, which have governed the people for over 150 years, the role of the Clerk of Courts has been established in three main areas:
Clerk of the Circuit and County Courts
Clerk to the Board of County Commissioners, including serving as accountant, auditor, and custodian of county funds.
County Recorder
Within these areas, the Clerk of Court performs a "checks and balances" for local government as an elected public trustee.